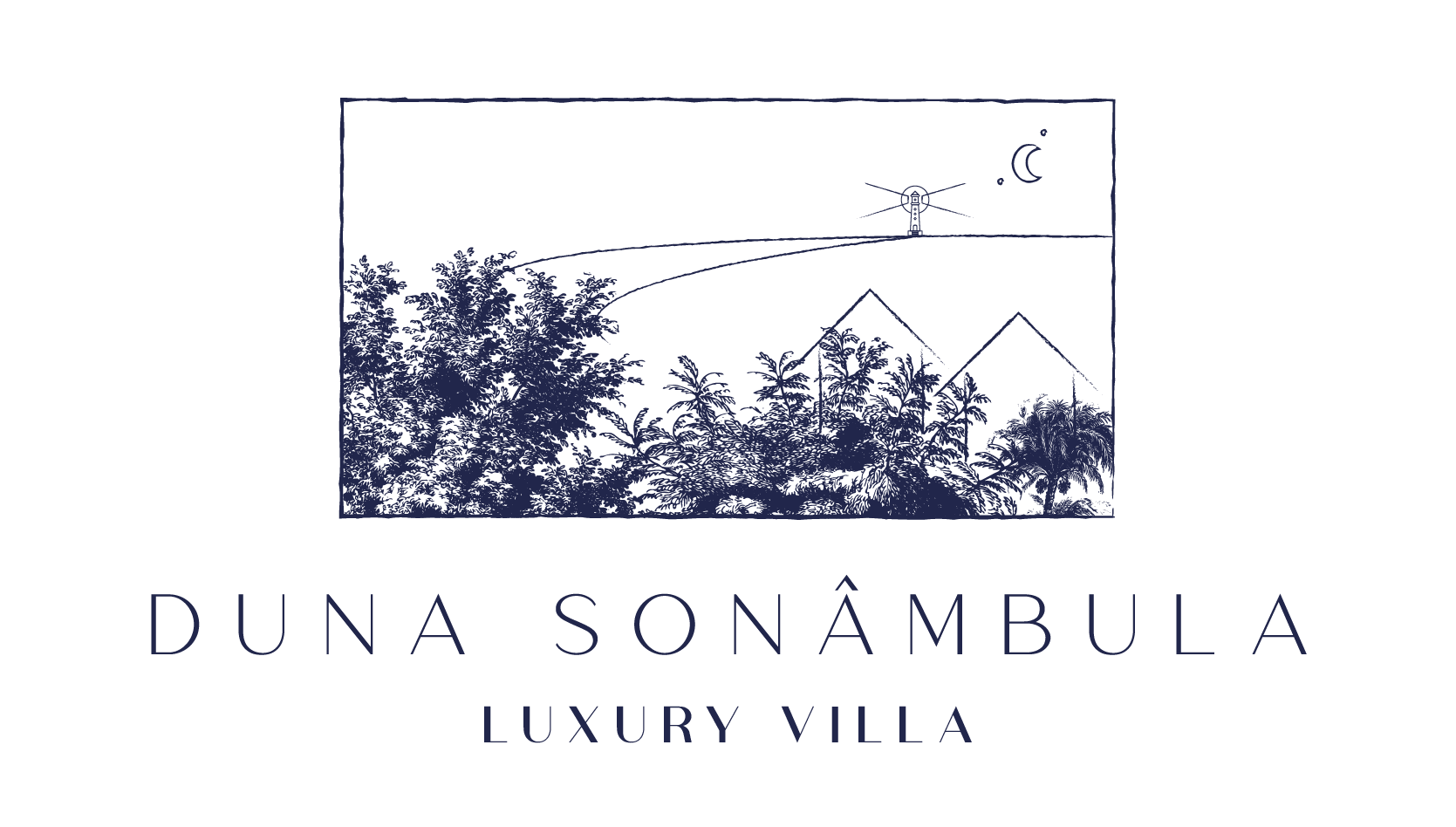 The "Duna" Story
A Luxury Villa in the Heart of Tofo, Mozambique
Welcome to our luxury suite. Escape the hustle and bustle at the end of the road, high atop a gentle breezy hill, offering a serene ambiance, privacy, and relaxation. Despite our peaceful seclusion, we're just a short 50-meter stroll away from Tofo Beach. The perfect balance in an unbeatable location, making your stay with us unforgettable.
Over the last seven years, I walked past a spot on the dune guarded by seemingly impenetrable bush at the end of Tofo beach, never thinking that it held much potential. Eventually, curiosity got the better of me, and I asked the owner to cut a path for me.
When I reached the top, I was greeted with an incredible vista, unmatched privacy, and a burning desire to transform the unique location into an accommodation that mirrored the soul of Sonambulas.
I immediately contacted my long-time friend and architect, Gabriele Dellagiacoma, who played an instrumental role in adding a Sea view bungalow to Baia Sonambula.
Together, we embarked on an incredible six-month journey that gave birth to the bungalow that quickly became a favourite with travellers worldwide.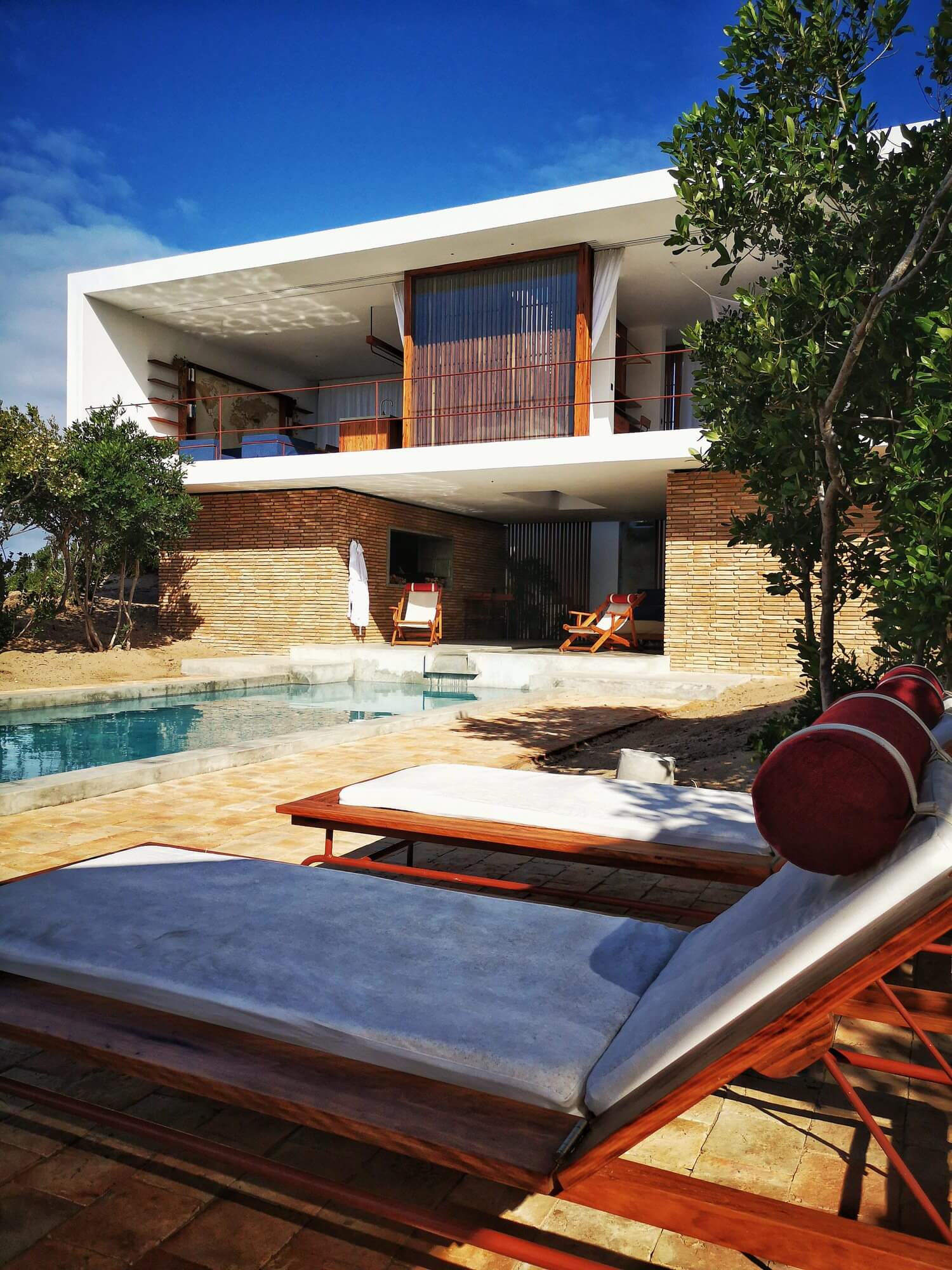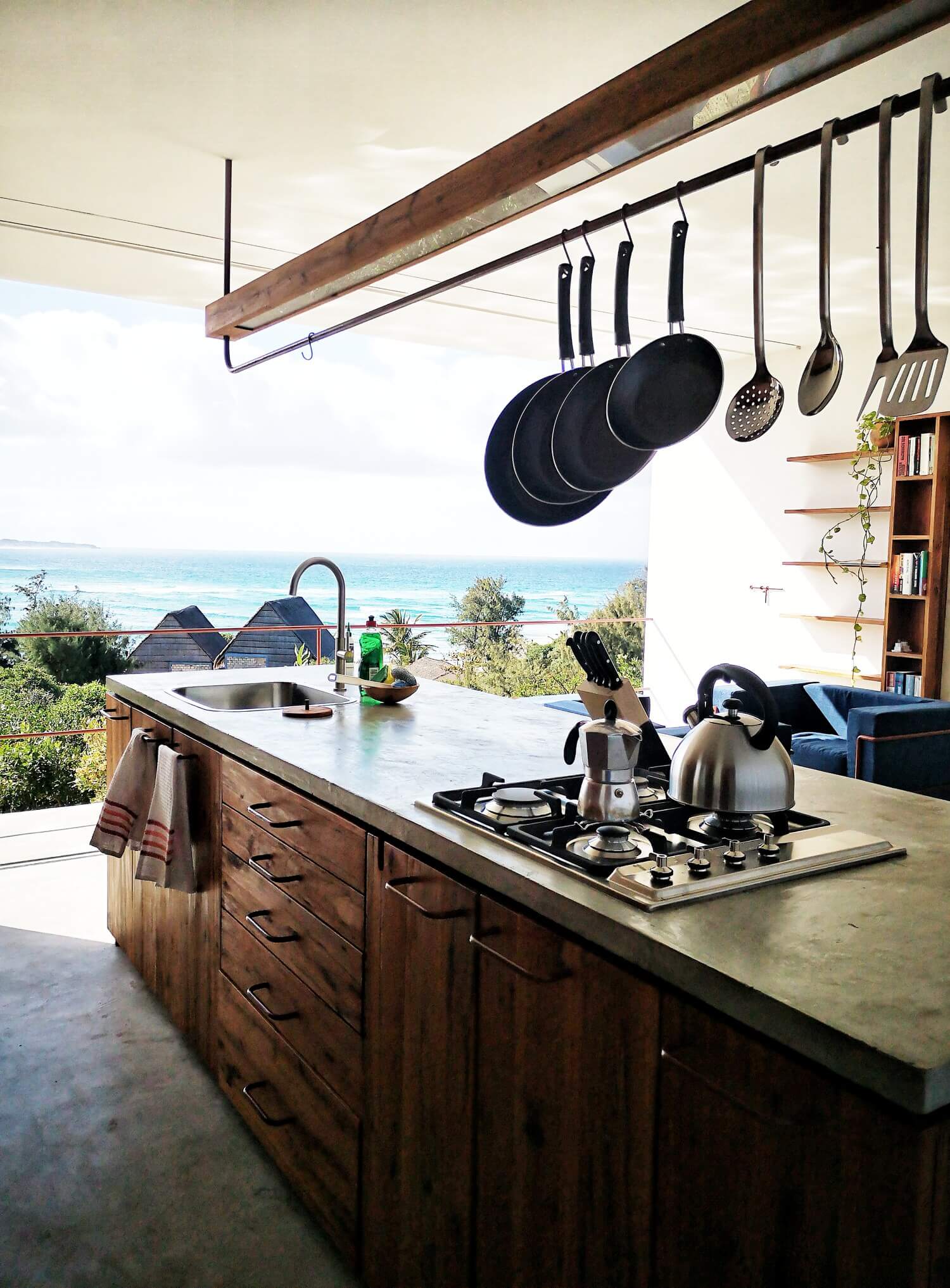 Our boutique luxury villa provides an intimate, quiet, and private space where guests can feel completely relaxed. We have four staff members that take care of the property, and our famous Sonambula's breakfast is available on request.
We also have a well-equipped kitchen with fridges, freezers, and a fully stocked minibar. It easily caters for four people, making it a great spot to gather with friends and family for a delicious meal. If you prefer cooking your food outside, we have a fireplace that you can use while enjoying the view.
The house sits between two dunes, and we channel the prevailing wind from the south to create a lovely breeze throughout the day. The rooms are partially sheltered from the sun, and there is a ventilation system of wooden walls that can be opened and closed to keep the interior cool even in the hottest weather.
The white walls and the light grey cement floor are well-matched with the warm Mozambican wood, and most of the furnishings were done on-site by our team of carpenters. We have given lots of thought to the light scaping at night, and while their temperature was chosen to provide you with a tranquil and calming experience, you can easily adjust them to match your desired mood.
The house is split in half by the central open area in the middle, with the living room and kitchen on the one side, and the main bedroom and bathroom on the other. The bedroom contains a king-size bed with white cotton sheets, soft towels, bathrobes, and various toiletries for your needs. We also made sure that there is excellent WIFI internet coverage, and plenty of plugs scattered around for your tech convenience.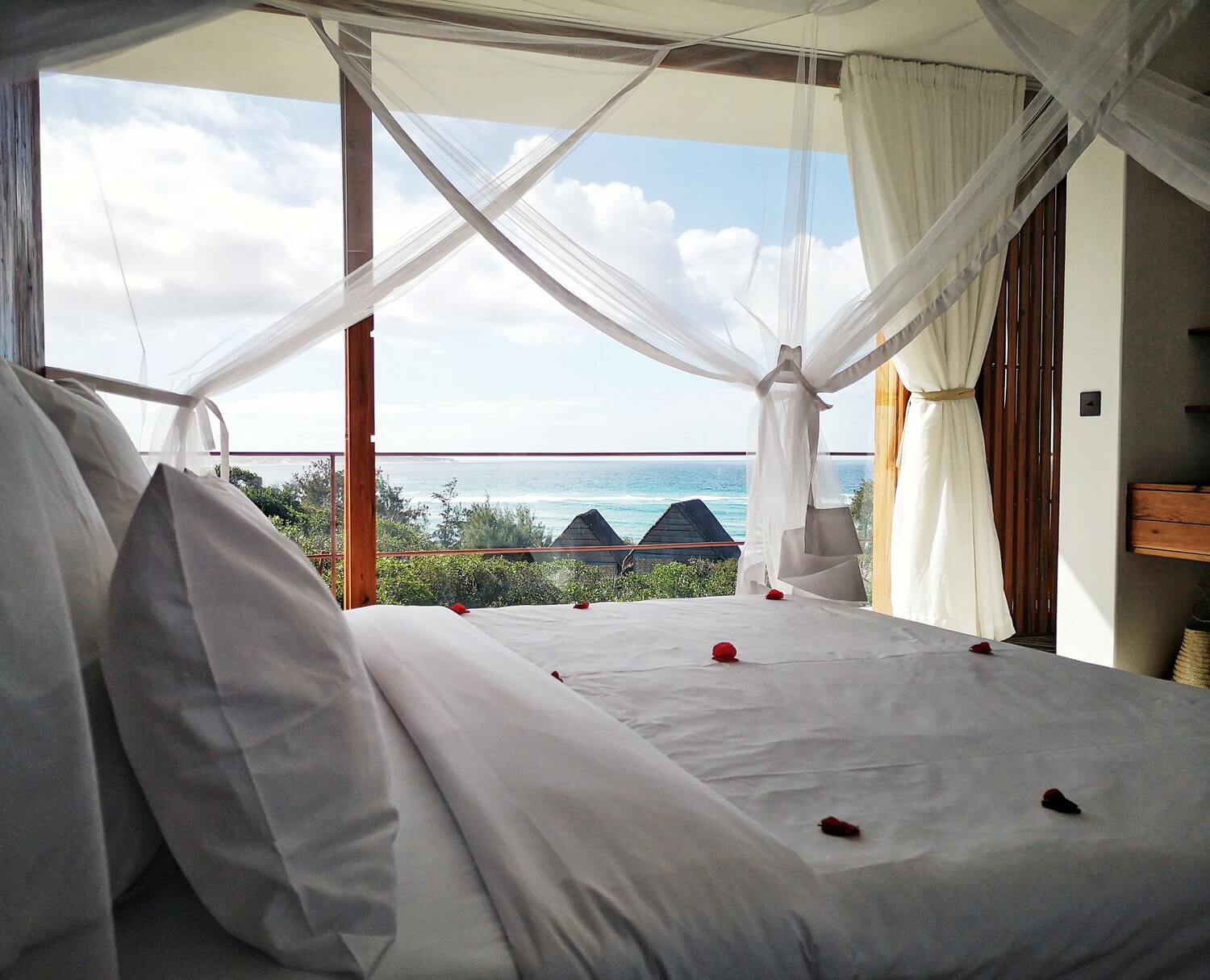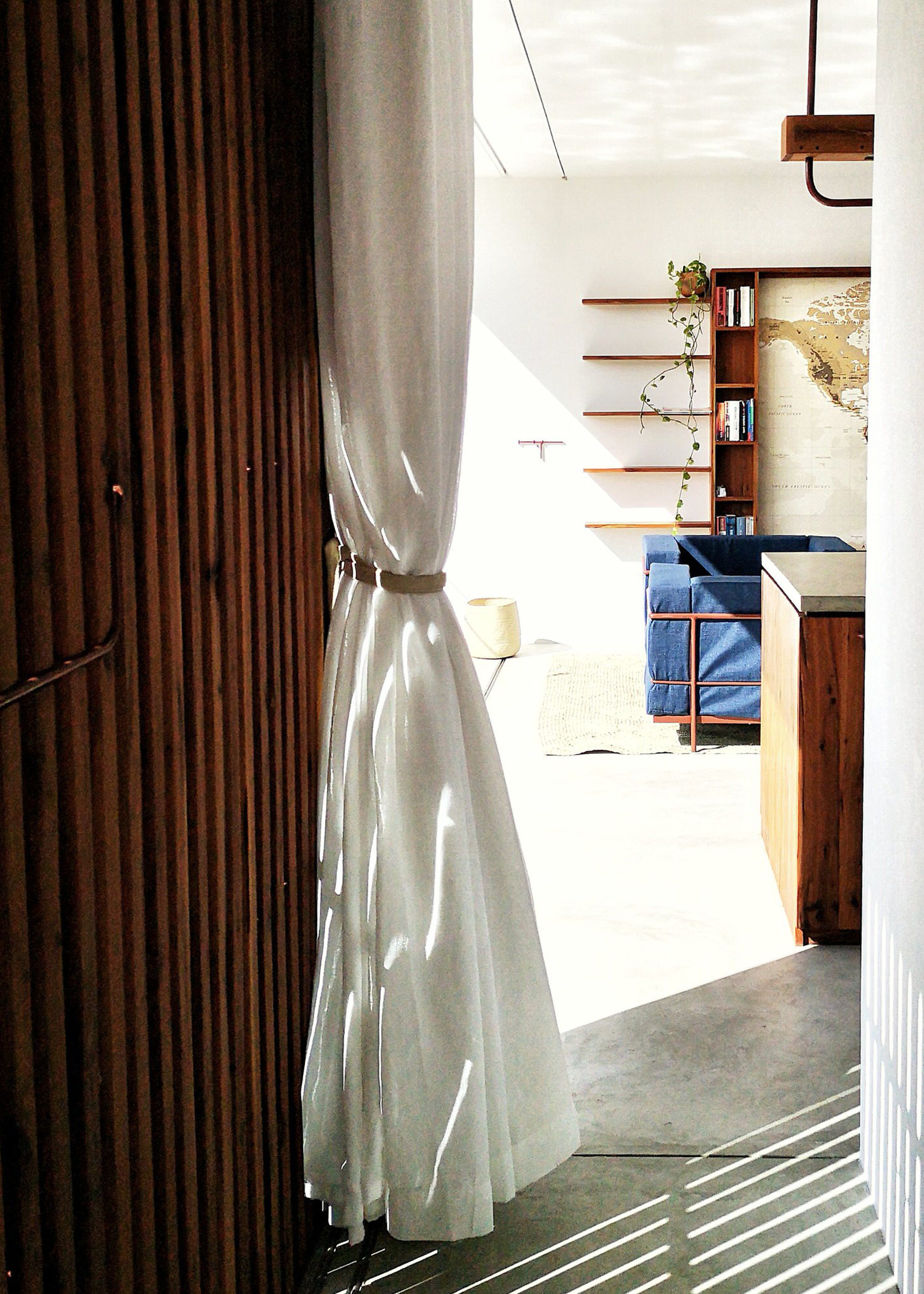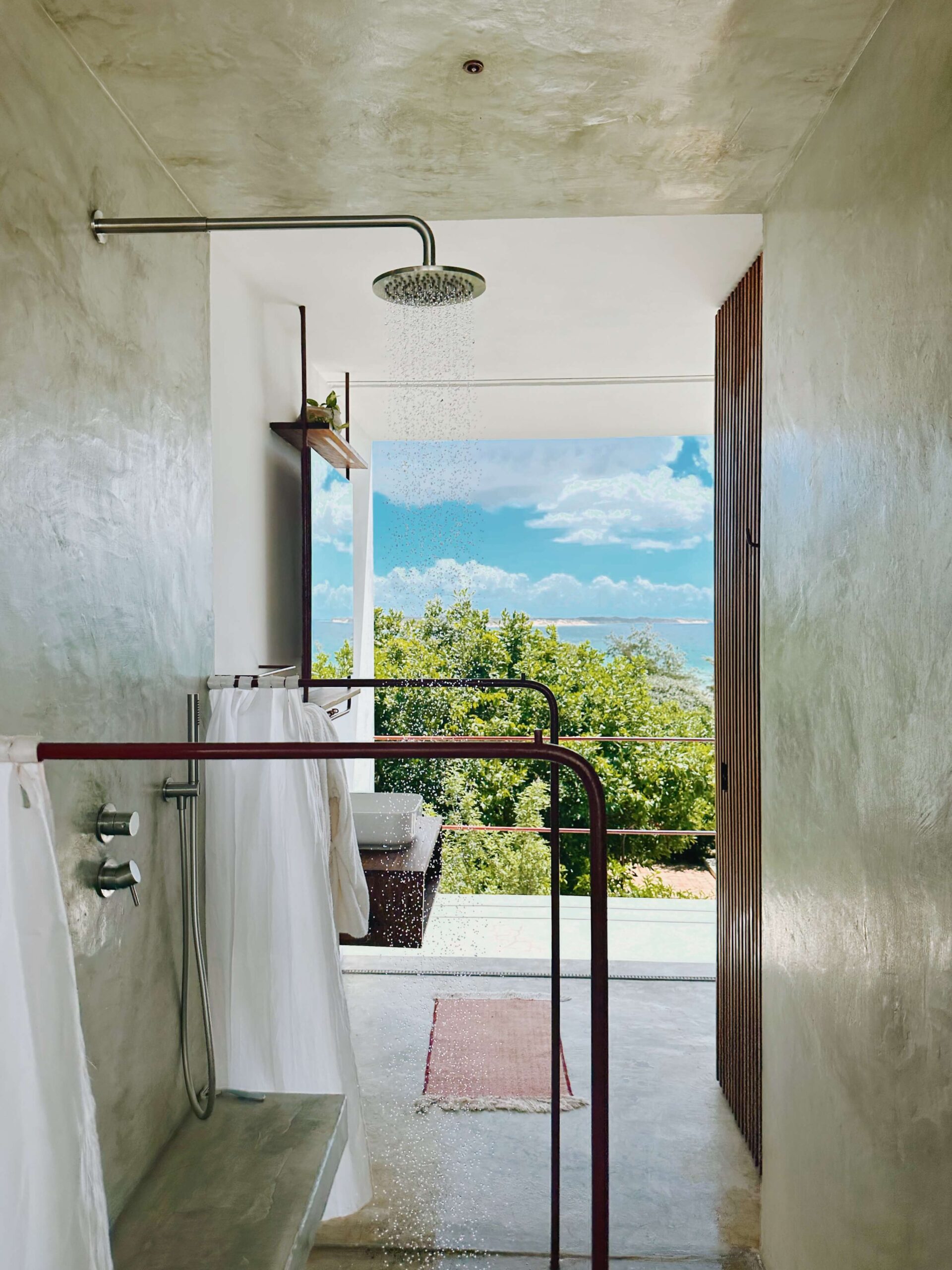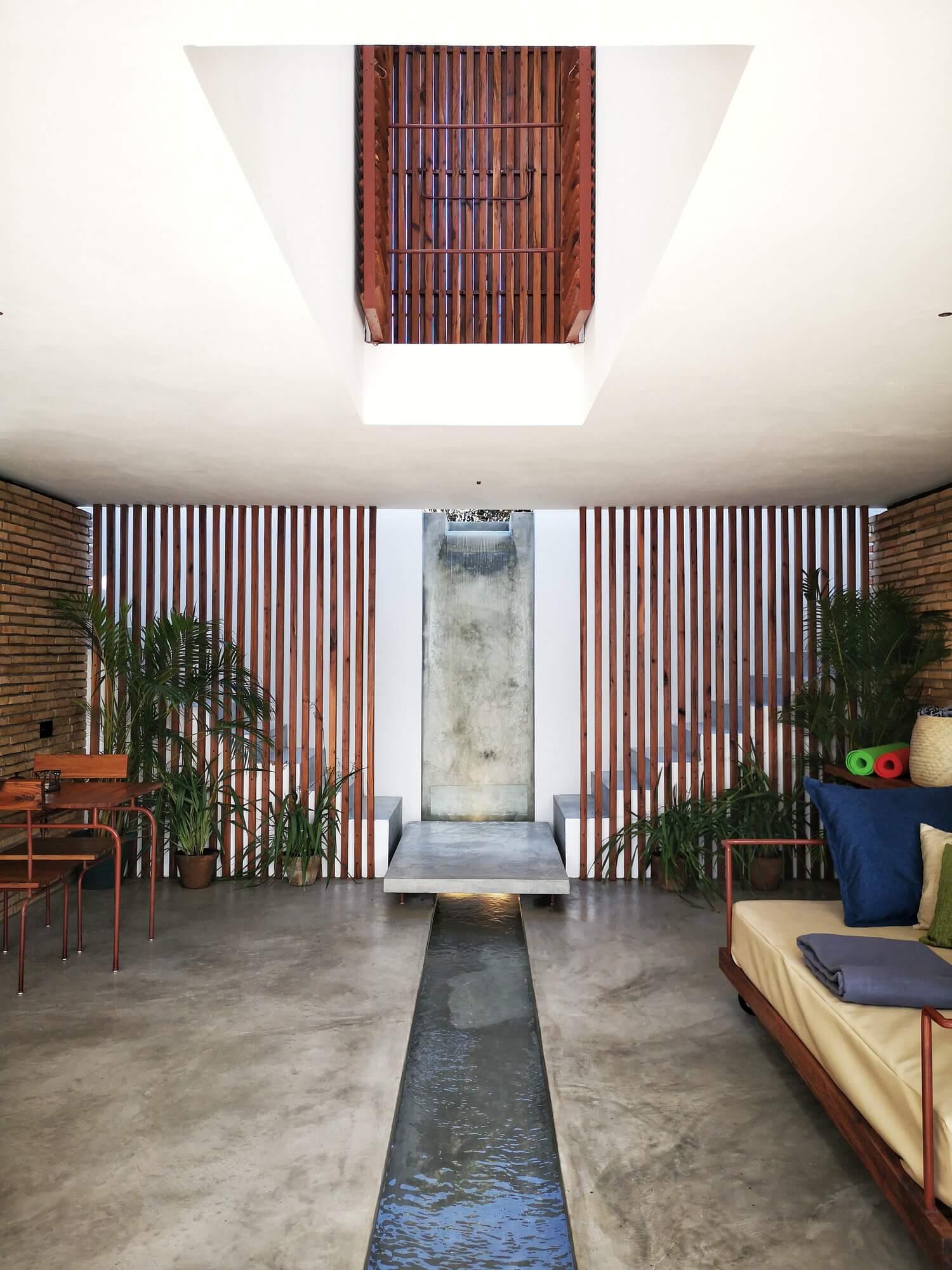 We built a small stream that flows through the middle of the house and out into the pool, with a similar-sized space carved out above it. This feature allows you to look up at the sky from below. If you want to cool off, standing under the small waterfall where the stream enters the pool is both refreshing and enjoyable. If relaxing with your favourite book is more your thing, a movable sofa can be placed in front of the fire, under the skylight by the stream, or around the pool.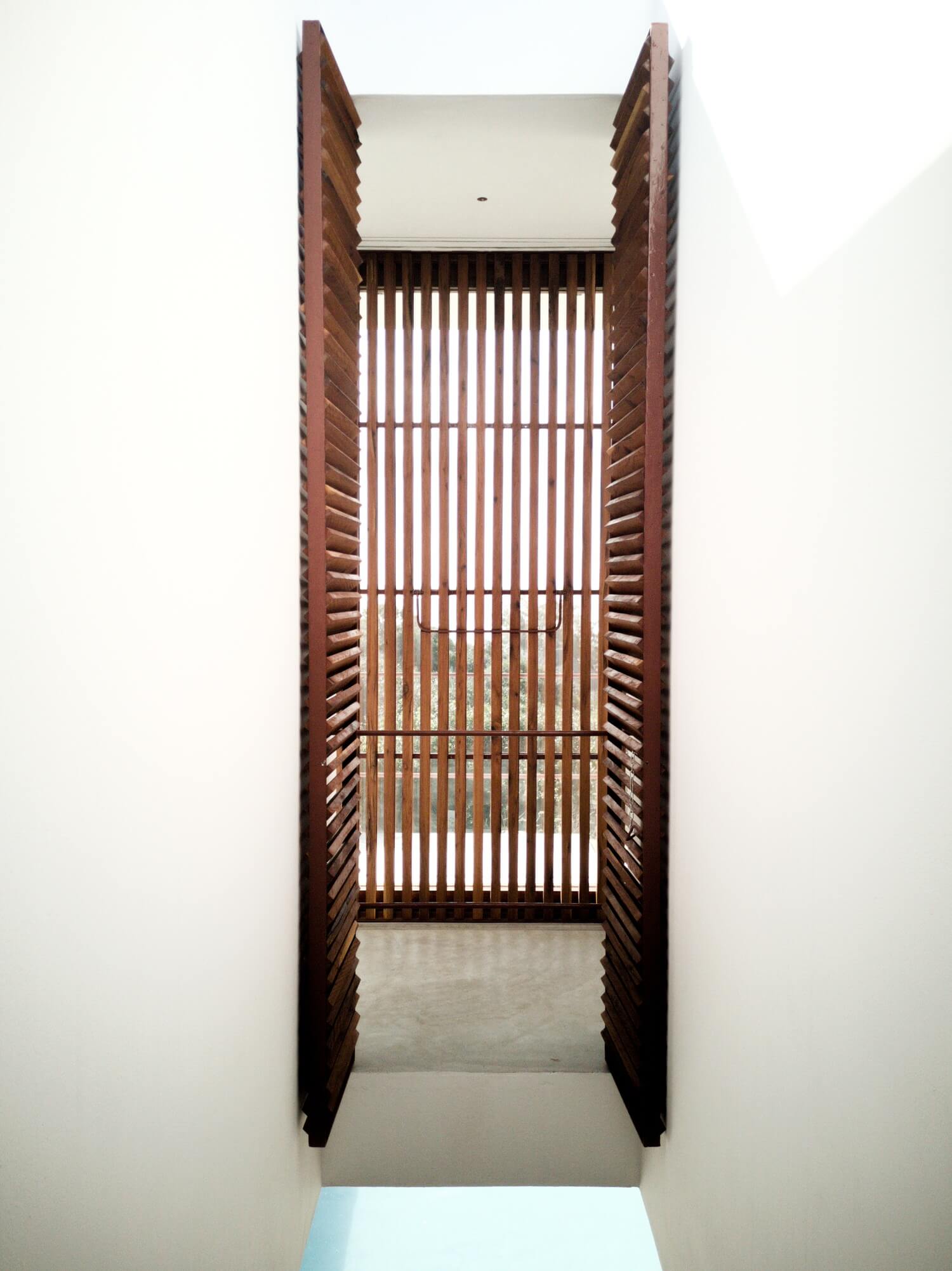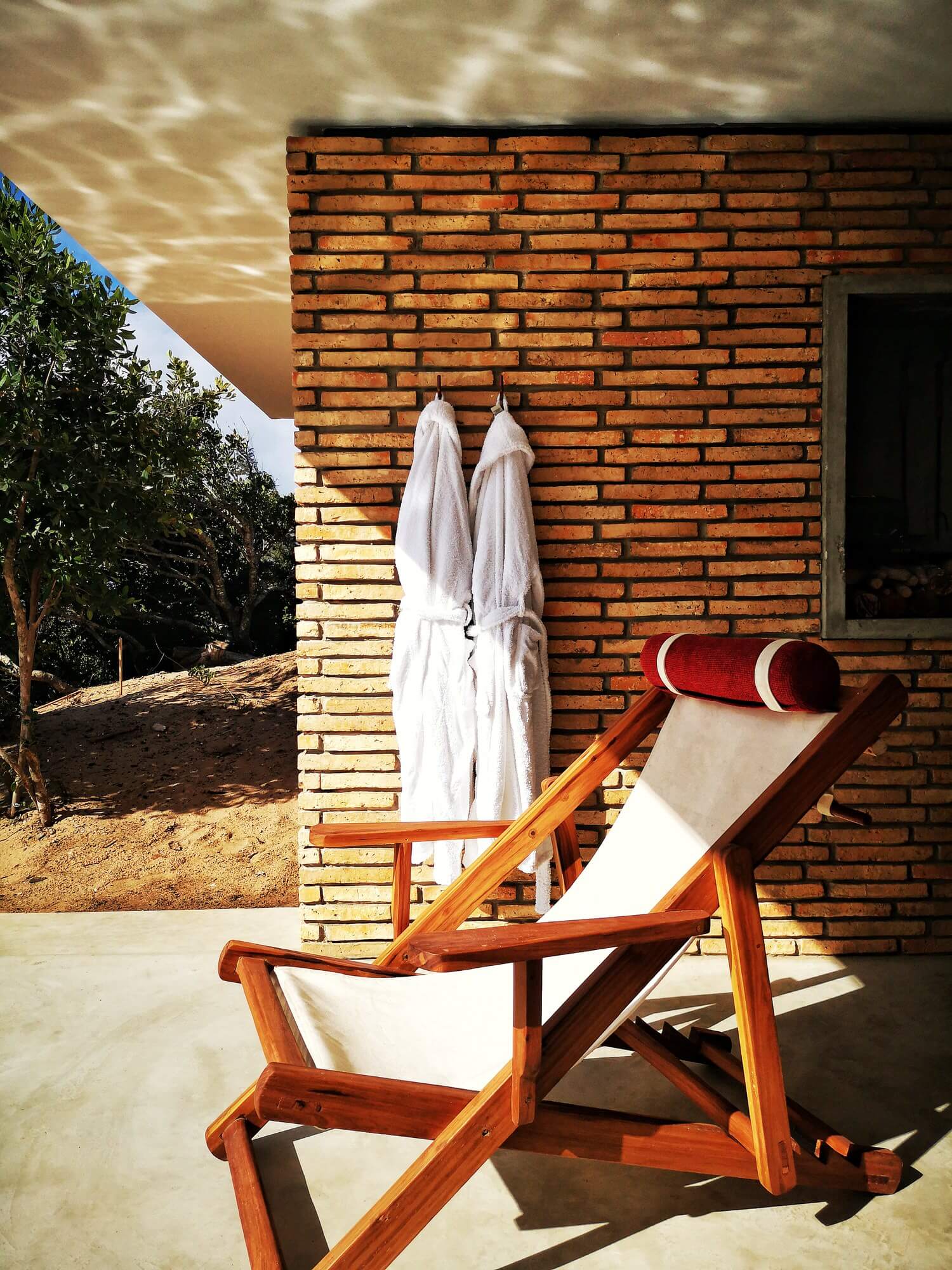 When you arrive at the reception, you will find a quint "piazza", an outside shower to clean off the sand from the beach, and a small windy path that will take you down to the house and private parking area. To ensure that you feel entirely safe, we also have a nightguard that will do regular checks around the premises.
Overview
Bed:

 

King size bed.

Occupancy:

 

2 adults

Location: 30m from the beach.
View: Clear and direct view of the ocean.
Internet: 

Free wi-fi access in the living areas.

Extras: Hair drayer, towels, yoga set, safe box, bathrobe
Private Swimming Pool
Free WIFI in the house
BBQ Facility
Fully Equipped Kitchen
Jacinto: On-site manager
Jacinto was involved during the construction period, and his self-disciplined and attention to detail helped us keep on track with building materials, food supplies, and various payments. Once the property was completed, the same positive energy was diverted into making our guests happy, and we are proud to say that he achieves that on a daily basis.
Arlindo: General Maintenance
Arlindo also worked throughout the construction period, and in addition to the valuable input he provided for general maintenance, he furthered his skillset in the areas of lighting, welding and electrical work. After the building project was complete and we saw his handiwork, we immediately hired him and dubbed him "our maintenance guy", a title that he accepted with open arms.
Teresa: Cleaner
Teresa came into the business to help her husband Giulio with the cleaning of the house. She immediately felt comfortable with the job and started shining with new energy happy to have secured her first job ever. We are so proud of her and together with her husband they make a formidable cleaning team.
Giulio: Cleaner and baker extraordinaire
Giulio worked at Baia Sonambula for the last four years and was responsible for cleaning rooms and making breakfasts. He distinguishes himself for his exceptional commitment, attention to detail, and enjoys freshening up a room just as much as preparing freshly baked goods. Many of our guests tell us that his enthusiasm is contagious, and he is excited to be responsible for taking care of Duna.
Joaq: The "Nightman"
Joaq used to be the night guard at the house that I rent, but the pandemic left him without a job despite his years of experience. After discovering that he needed work, he was immediately hired to give our guests another layer of security. Joaq takes pride in the service he provides, and if you ever need him to check on anything, he is just a quick walk away from the guest house.
What you Get
Amenities + Services




Door To Ceiling Sliding Windows





King Size Bed With Top Quality Beddings




Optional Breakfast Available